"Let the world understand China, let China go to the world", this interview is to let foreign countries have a deeper understanding of the development of China's smart industry, and to let more Chinese manufacturing go to the world.
With the improvement of people's awareness of environmental protection and the rapid development of the new energy industry, the proportion of electric bicycles and electric vehicles is increasing. Especially under the influence of the epidemic, with the rapid development of the fast food and express delivery industries, the sales of electric bicycles have surged, and the ensuing problem is the solution to the battery life of electric bicycles. In this regard, Yunku Smart, as a leader in the charging/exchange industry and a manufacturer of smart devices, also has its own experience.
During the interview, General Manager Zhang of Yunku Smart put forward his own views on the battery swap industry based on the questions he remembered.
What problems can the mode of the power exchange cabinet solve?
1. Short battery life and slow charging;
2. The hidden safety hazards of indoor charging and corridor charging;
3. It is convenient for centralized management and improves the utilization rate of the battery;
4. Battery cascade utilization, environmental protection and energy saving
How to bring convenience to consumers?
1. One-key navigation, change battery at any time;
2, 10 seconds to change the battery, fast and convenient;
3. Unlimited battery life to solve mileage anxiety;
4. Reduce the initial investment of consumers, without worrying about the attenuation of battery life and capacity;
5. The mobile phone can check the battery status, and the battery management is more intelligent;
The interview also went deep into the details of product production. A qualified intelligent power exchange cabinet must go through the process of design-assembly-test-aging. Withstand the test of users and time.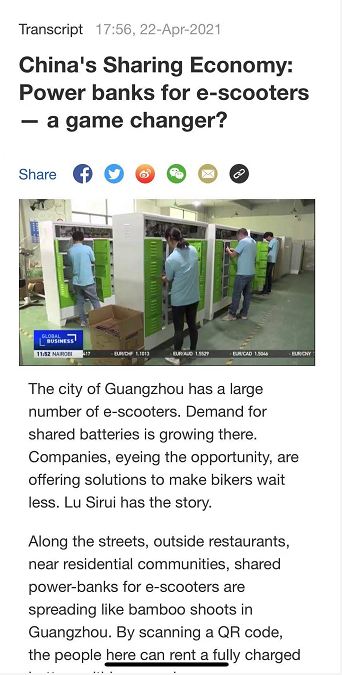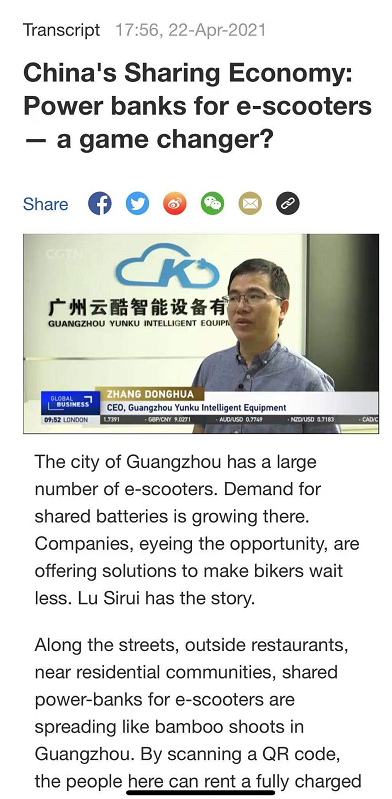 The smart power exchange cabinet is equivalent to the "shared charging cabinet" of electric vehicles. It can be fully charged after 5 seconds of power exchange. It also has multiple functions such as battery tracking and BMS battery parameter identification, allowing safe charging and exchanging power for travel.